Downtown Valet Parking Service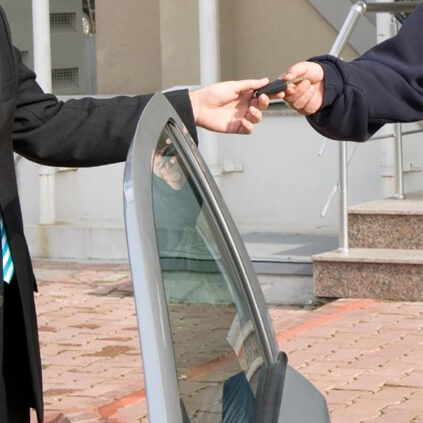 Now there's a convenient Valet Parking service located in the heart of New Haven's vibrant downtown. This parking option is easy and perfect for dining, shopping or a night out on the town.
The Downtown Valet Parking stand is located near the Shubert Theater and the Crown Street Garage, and can be easily accessed via College Street. The stand is open Thursday through Saturday nights from 5:30 p.m. to Midnight. The rate is $20.00.