St. Patrick's Day Parade Parking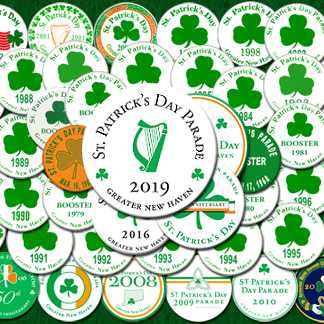 SAINT PATRICK'S DAY PARADE MARCH 10TH
The largest single-day spectator event in the state of Connecticut, the Greater New Haven St. Patrick's Day Parade, steps off at 1:30 p.m, on Sunday, March 10, 2019.
Convenient parking can be found at the Crown Street Garage, Temple Street Garage, and the George Street Lot for a flat rate of $10 (out by 6 pm same day). Granite Square Garage is included at No Charge.
For more information about the parade, click here.
Park New Haven is also the proud sponsors of 12 portolets for Parade Day, making visitors days easier and helping to keep the beautiful city of New Haven clean!