Have You Heard? Air Rights Garage Gets a Major Upgrade
Park New Haven has started a multiyear renovation project at the Air Rights Garage parking facility. The program will invest approximately $10 million to create a safer, more functional, and more attractive parking experience throughout all levels of the garage.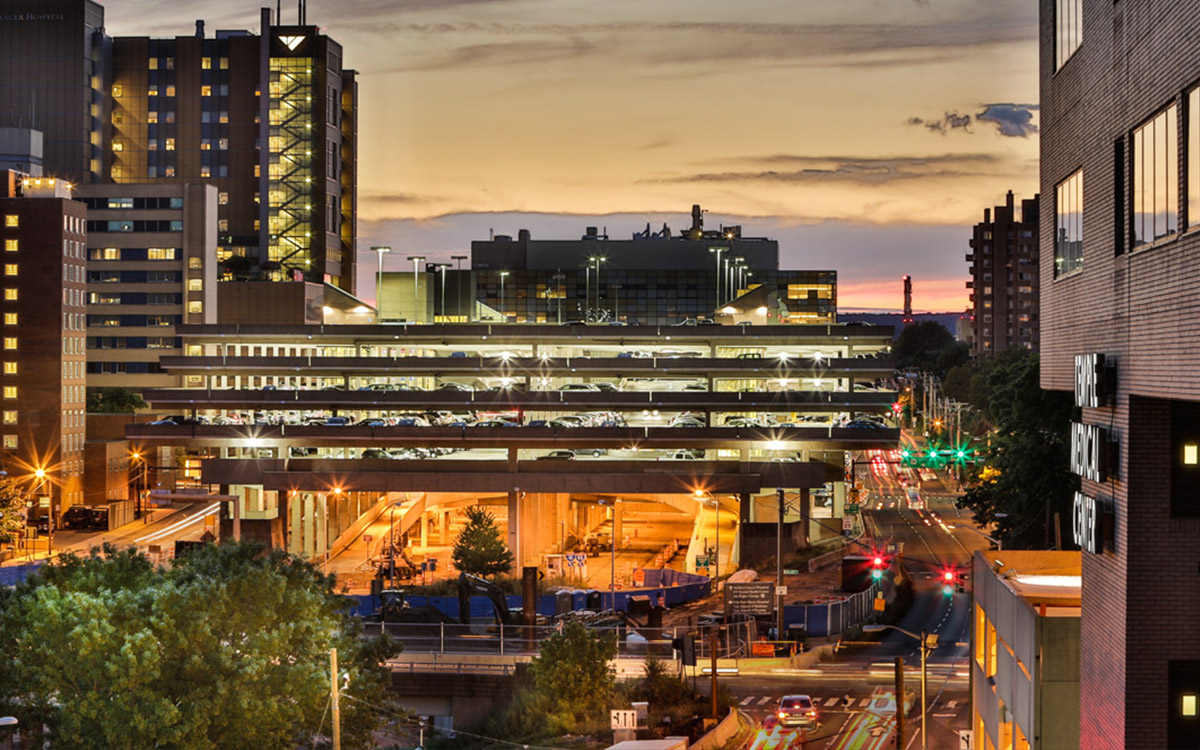 Completed phases of the upgrade have already improved stair towers with roof-level enclosures to keep out the elements, as well as new paint, door repairs, new railings, glass repairs, and other updates to create a more comfortable, safer environment.
The current phase has been generating a lot of noise in the area. Park New Haven strives to be a good and considerate neighbor, so we're glad to announce that we've taken a number of steps to minimize the disturbance for those who live and work nearby. These include the creation of a scaffold enclosure around the immediate work area, the use of foam board insulation and sound-dampening blankets, and managing work plans to confine jackhammering to the shortest time windows possible.
The work being done at the Air Rights Garage now is the loudest (but most important) part of the entire project, and it is removing old structural concrete and tension cable systems, replacing them with more modern, structurally superior construction. We're also upgrading our drainage system to create a dryer, more comfortable parking environment. This phase of the upgrade is scheduled to end in December 2019. Thank you for bearing with us in the meantime.
Future phases of the Air Rights Garage upgrade project will include modernization of our elevators, replacement of lighting and electrical systems, clearer signage, and improvements to our surrounding sidewalks. Park New Haven looks forward to delivering a successful project to serve our vibrant, thriving city. Thank you for your interest and your patience.