Shoeshine Service Returns to New Haven's Union Station
After a hiatus of more than five years, commuters will be able to get their shoes shined at New Haven's busy Union Station soon.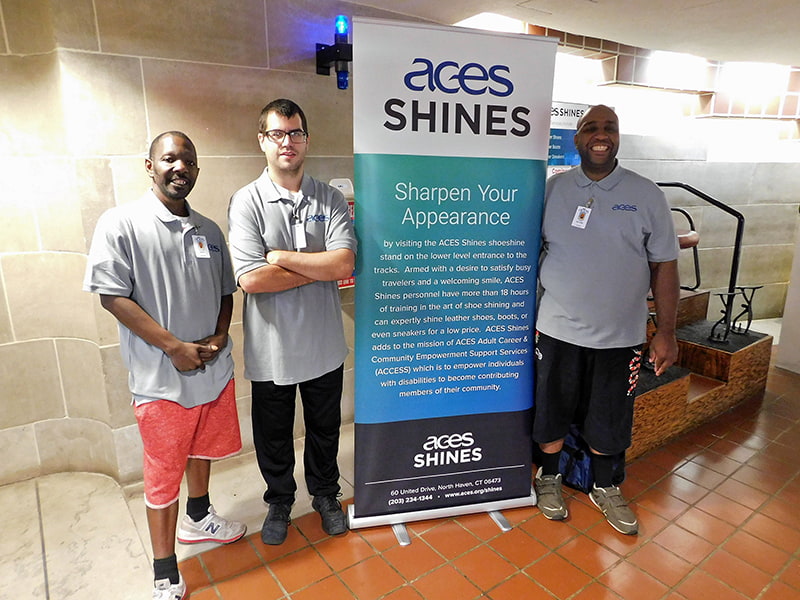 ACES SHINES, an entity of Area Cooperation Educational Services' (ACES) Adult Career and Community Empowerment Support Services (ACCESS) will debut Thursday, September 19th with a ceremonial ribbon-cutting ceremony in the lower level of New Haven's Union Station. The new, small business opening means commuters will have an opportunity to get their shoes shined while waiting on their trains. The last official shoeshine services was Brito's Shoe Shine Stand that ceased operations at the station in 2014.
"We are really excited about this new venture in the ACES ACCESS group. ACES SHINES really fills the gap the late Andy Wolf identified earlier this year and area commuters should certainly take advantage of this service,' said Chidi Onukwugha, ACES ACCESS Director. "Our team has extensive training learning the right way to shine shoes. ACES SHINES adds to our overall mission which is to empower individuals with disabilities to become contributing members of the community."
VIEW RELEASE >>