Tweed New Haven Airport, Park New Haven, and City of New Haven Announce New 'Park and Ride' Collaboration
Partnership provides increased passenger parking options at affordable rates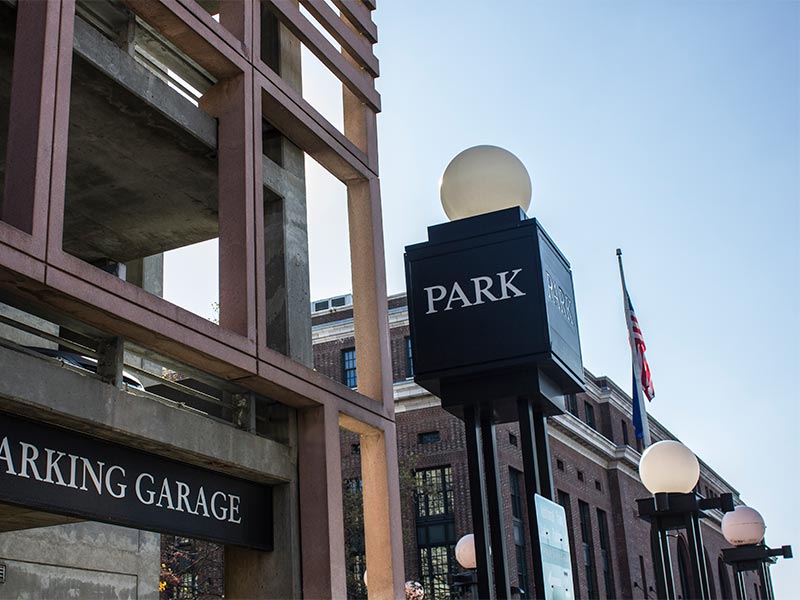 NEW HAVEN, CT – Mayor Justin Elicker announced today a new partnership between Tweed New Haven Airport (HVN) and PARK New Haven intended to provide a convenient and cost-effective way to address the  parking needs at Tweed and reduce traffic in the airport's surrounding neighborhoods.
Starting the morning of June 30, travelers flying out of Tweed will have a "Park and Ride" option, allowing them to park at the Union Station for $10 per day, a significant discount from normal parking rates. A free shuttle will pick up passengers from the parking garage and drop them off at the airport. The shuttle is managed by LAZ Parking and there are 500 spaces available. Free parking and shuttle reservations can be made at parkhvn.com. This latest partnership adds an additional option to get to the airport, along with bus service and access from Metro North and Shoreline East already available and in frequent use.
Since Avelo Airlines began offering increased flight options to more destinations out of HVN – creating new direct and indirect jobs at and around the airport – Tweed has seen increased demand on parking, especially during weekends and peak travel time.
"This new partnership is a proactive, forward-looking solution that prepares HVN to grow in a way that meets the needs of both our customers and local residents," said Sean Scanlon, Executive Director of Tweed Airport. "Just in time for the busy fourth of July weekend, flyers will be able to reserve convenient, affordable parking that will make their travel as seamless as possible."
"Tweed Airport is an important asset to the City of New Haven and surrounding region, and we know the positive effects it has had on jobs, economic activity and, of course, travel," said New Haven Mayor Justin Elicker. "This parking partnership and shuttle bus service will make the airport more accessible and convenient, while also helping to take cars off the road, benefiting New Haven residents and visitors alike."
"This parking initiative is one more way that Tweed New Haven Airport is working with local municipal partners to provide top-notch airport service," said Jorge Roberts, CEO of Avports, which has served as the operator of HVN for more than 20 years. "The high demand for parking is a sign we are doing something right, but we know we must continually think ahead and make adjustments to go the extra mile for our customers, and our neighbors."
"Union Station and Park New Haven is excited to offer this brand-new park-and-ride connecting shuttle service with Tweed-New Haven Airport," said Doug Hausladen, Executive Director of Park New Haven who manages New Haven Union Station. "Secure parking offered in partnership with a state-owned facility at Union Station is a perfect way to link our regional and commuter rail with a shuttle connecting through Tweed to over a dozen Avelo destinations. Taking the train to the plane is taking off in New Haven."
The new collaboration also demonstrates forward-thinking progress at Union Station arising from the landmark new partnership between the City of New Haven and Connecticut Department of Transportation with shared goals for best-in-class customer service to the traveling public.